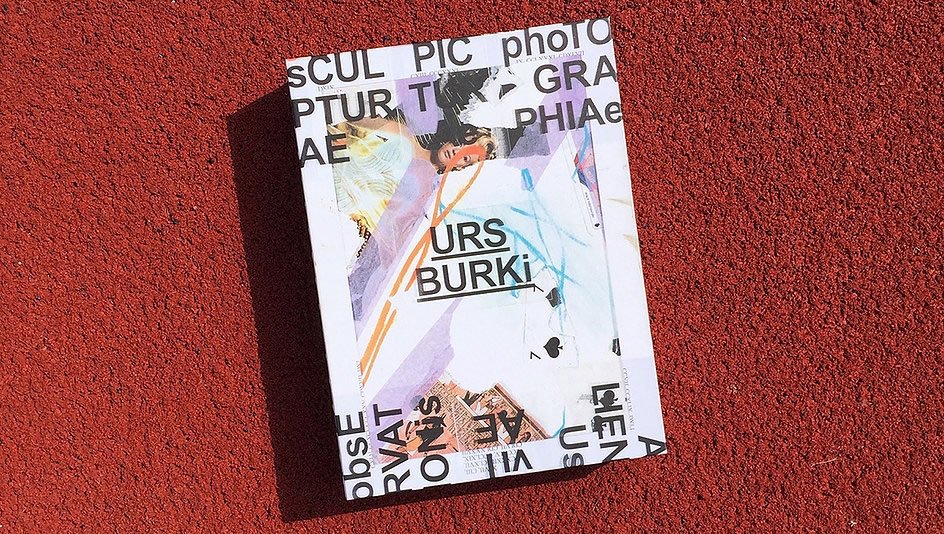 Artist monograph
The artist Urs Burki, Chaos and Order, Works from 1973 to 2016

(Available in German, text translation in English)
Publication : VEXER-Verlag, St Gallen / Berlin, 2017
560 pages, thread stitch binding, brochure with free spine, coloured page edges
ISBN : 978-30-909090-86-0
Price incl. VAT : CHF 53.-
Order the book
After a period of creativity spanning over forty years, the wide-ranging works of universal artist Urs Burki are being presented to the public for the first time. Christian Herren met Urs Burki in 2013 and appraised his work along with the artist himself and graphic artist Pascal Schärli. Over the past two years, Herren has worked with graphic artist Anatole Comte to develop and implement the concept for a book. The result is an object book about the artist that offers a broad insight into Urs Burki's extensive creative output from four different perspectives. The book took shape on paper analogously and was produced using a methodical, additive process. Categorising Burki in terms of art history proves to be just as difficult as it is to describe him as a person. His paintings, sculptures, photographs and performative stagings clearly demonstrate a resistance to attempts at categorisation, and to the desire to embrace one single concept, across all phases of his creative life and all of his works.
The book includes articles by Rosmarie Weibel-Burki, Claude-Hubert Tatot und Robert Inard d'Argence.
The art book was on display in Berne in Autumn 2017 at the Taberna Kritika.
A presentation followed on 9 September 2017 during St Gallen Museum Night.
Comments by Josef Felix Müller, artist, President of Visarte Schweiz and publisher (VEXER Verlag, St Gallen/Berlin)
« The book about Urs Burki's artwork was presented at the book fair "I Never Read", which took place during Art Basel 2017 at the Kulturzentrum Kaserne cultural centre — with an international audience. It attracted a lot of interest from visitors at the fair, and the book was also very popular with young graphic artists thanks to its unusual design. A number of major bookstores from abroad ordered the book about the artist Urs Burki at the fair. »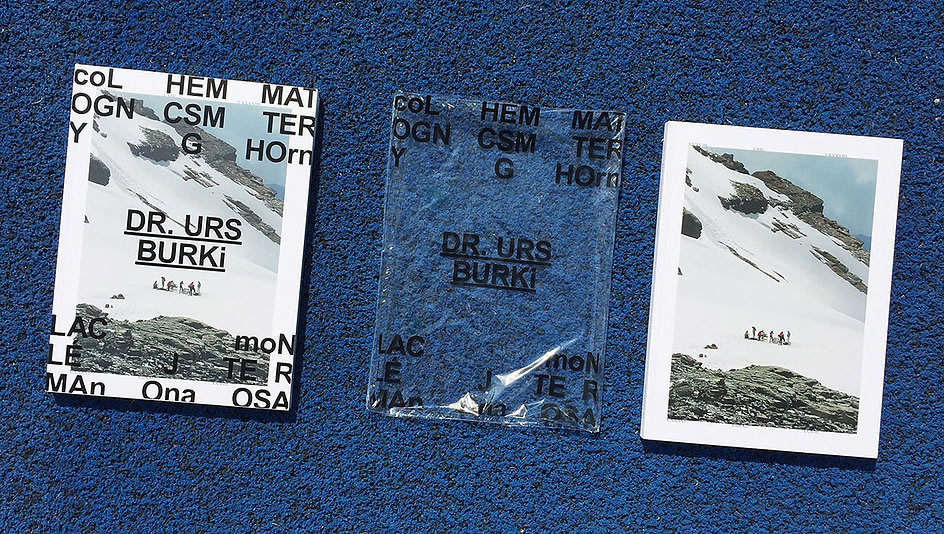 Urs Burki M.D., Openair and Inhome Operations
(Available in German, texts translation in English)

Price incl. VAT : CHF 32.-
Order the book
As well as his artwork, Urs Burki has left behind a remarkable medical legacy. His open-air operations were the first of their kind and should be regarded as pioneering work. Due recognition has been given to this achievement by a separate publication on the topic.
Discover an insight into the achievements of Urs Burki M.D. as the creator of the first open-air operations worldwide here.
Interview with Dr. Urs Burki in the magazine World of Wellness about the aesthetic surgery he performed on the Längfluh-glacier (in German). (Read)
Comments by Josef Felix Müller, artist, President of Visarte Schweiz and publisher (VEXER Verlag, St Gallen/Berlin)
« I find the idea of open-air operations fascinating, particularly because of the issue of resistant germs. I hope that this subject will continue to be researched in the future. The aesthetic operations performed by Dr Urs Burki outside of medical facilities are described in an exciting way and are very well documented. The reader is also given a great insight into the background of these surgical "performances" — the first of their kind in the world. »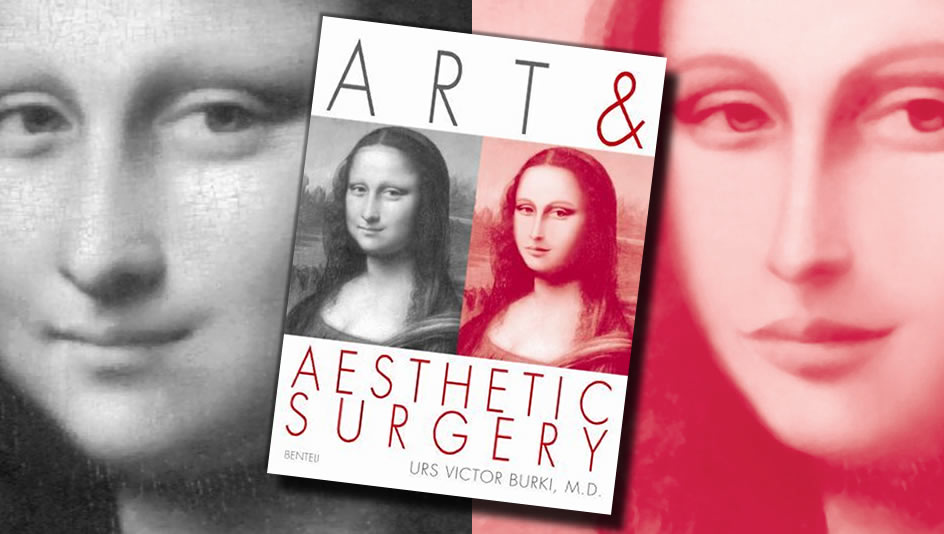 Specialist book
Urs Burki M.D., Art & Aesthetic Surgery

(Available in German, English and French)
Publication : Benteli, Berne, 2005
136 pages, bound, with numerous colour illustrations
ISBN : 9783716513514
Price incl. VAT : CHF 36.-
Order the book
The leading international aesthetic surgeon Urs Victor Burki is guided in his profession both by purely rational considerations and by aesthetic reflextions. In this book, the reader is given insight into facial aesthetic rejuvenation surgery as a science that is closely connected to art, since it is guided by the quest for beauty. Statements by philosophers and eminent artists such as Albrecht Dürer and Leonardo da Vinci, and the authors's detailed studies of facial proportions indicate that beauty is something unique.
What can realistically be expected of aesthetic surgery? What opportunities does it offer, what experiences does it convey, and what are its limits? In the authors view, the aim of facial aesthetic surgery is to attain a maximum harmonization and rejuvenation effect, while preserving the individual physiognomy. Richly illustrated descriptions of surgical procedures, numerous pre- and postoperative photographs along with patients testimonials, assure a more comprehensive understanding of this complex field.
The book provides valuable guidance by answering the questions a patient is likely to ask about the different interventions, postoperative care, length of convalescence or the sustainability of the results. It is an informative and fascinating book, aimed at both the public at large and specialists in medicine and aesthetic surgery.
Book recommended and including comments by notable figures such as Prof. Ivo Pitanguy and PD Dr. med. Leo Clodius.
« In this book, Urs Victor Burki explains to his readers, in clear language, the art and science of plastic surgery, referring to the great artists and plastic surgeons of the past who enhance our sensitivity; but he also highlights our limits as surgeons. »
– Prof. Ivo Pitanguy, M.D.